Frequently Asked Questions
Disney Ears and Accessories
Can I personalise my order.
---
Many of our ears and accessories are personalised but we are more than happy to consider your own personalisation on any of our products.
Several our customers have contacted us requesting specific designs, design changes, new colours and new product types. We have, so far, managed to meet each request..
If you do have a specific requirement then please contact us using the link below.
---
My Push On ears have started to slip on the band.
---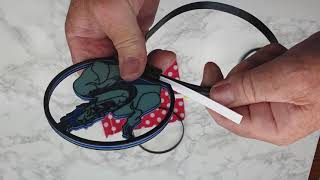 Vacationeers utilises Polylactic Acid (PLA) which is a biodegradable and bioactive plastic derived from renewable organics, such as corn starch.
Whilst this helps our green footprint, reducing the amount of normal plastic, it can cause wear issues with use, and excessive heat.
In testing we placed six sets of ears (twelve ears in total) out in the Florida sunshine for two days, heat ranged from 76 to 89 degrees. The result was positive, impacting only one out of the twelve ears, causing it to loosen on the band and slip. In order to resolve this issue, we created our own 'slip strips', small thin lengths of card, inserted into the shoulder of the ear before placing it on the band. These strips were included with your ears and they do resolve the issue.
If you have run out of 'slip strips' then you can simply use a thin strip of writing/printer paper.
---
The design I'm looking for doesn't appear in your product list.
---
We are happy to consider any design request, please contact us using the link below
---
How do I fit a tiara?
---
Tiara fitting (according to Tatler). Put your thumb on the dimple of your chin and your index finger on the gap in between your eyebrows. Keeping that measurement, move your thumb up to where your finger was. Your index finger should now be touching the base of the tiara in your hair
---
How do I load my SVG craft file Silhouette and Cricut
---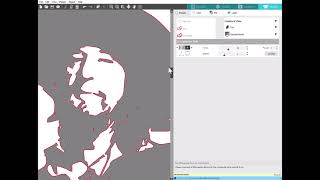 ---
Can I use my SVG in Brother CanvasWorkspace
---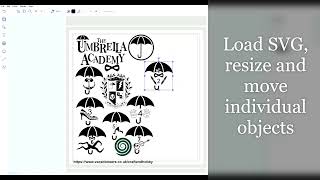 ---
---
Fitting Push on Ears to the band